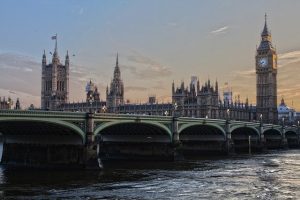 Een Engelse voice-over is de stemacteur die buiten beeld het commentaar geeft in een audioproductie. Dat kan op de tv zijn, in een online bedrijfsvide of in een bioscoopfilm. Ook op de radio zijn professionele Engelse voice-overs te horen. Als het de vaste voice-over van een zender betreft spreekt men ook wel van een 'zenderstem' of 'stationvoice'.
Betekenis voice-over Engels?
Een eenvoudige uitleg van de Engelse voice-over betekenis is dat in films de voice-over vaak iemand is die niet in beeld komt. De uitzondering op de regel is een stemacteur die in een film als voice-over Engels zijn gedachten verwoord aan de kijker. Maar meestal wordt er gekozen voor een professionele voice-over die in de film alleen de verteller is van het verhaal (en dus niet is te zien).
Professionele Engelse voice-overs worden opgenomen in een voiceover studio. Dit kan op een locatie zijn in Engeland maar ook in een home-studio overal inde wereld. In professionele voice-over studio's wordt gebruik gemaakt van een geïsoleerde studioruimte die er voor zorgt dat er geen geluiden van buitenaf te horen zijn. Het inspreken zelf gebeurt vaak met een zeer goede microfoon.
Engelse voice over microfoon
De Engelse voice over microfoon staat op een statief met een plopkap ervoor. Dit pop schermpje is gemaakt van gaas en zorgt ervoor dat er minder vaak bijgeluiden te horen zullen zijn, zoals het bekende 'ploppen' bij het uitspreken van de letter 'P'. Dit komt uiteraard de opname sterk ten goede want anders klinkt die P veel te hard, en dat is lelijk. In veel bekende voice-over studio's vind men een glazen raam tussen de stemacteur en de regisseur, die overigens niet altijd een Engelse miljonair is natuurlijk.
Engelse voiceover
Wanneer er een Engelse voiceover nodig is voor een productie zijn andere regelmatige gasten in de studio: de copyrighter van het reclamebureau die de voice over spot heeft bedacht, de manager van het media bureau die de spot distribueert, de producer, de geluids-technicus, de klant en ga zo maar door. Soms zelfs de grote directeur als het gaat om een productie van een kleiner bedrijfje. Zoals je ziet, bij het opnemen van Engelse voice overs komt heel wat kijken!