Wanneer je dagelijks of zelfs continu pijn hebt dan is dat zeker geen pretje. Verschillende ziektes kunnen dagelijkse pijn teweegbrengen. Je kan dan bijvoorbeeld denken aan een ziekte als reuma of een ernstige rugblessure.
Ook lichamelijk aandoeningen kunnen als gevolg hebben dat je iedere dag met pijn door het leven moet gaan. Duurt de pijnverschijnselen langer dan 6 maanden dan spreken we van chronische pijn. Het is een symptoom van de ziekte die allerlei nieuwe problemen met zich meebrengt naast de normale symptomen.
Zo kunnen de emotionele gevolgen hiervan een grote invloed hebben op je dagelijks leven. Zelfs je relatie met partner of familieleden kan hieronder komen te leiden wanneer je geen goede begeleiding of pijnbestrijding krijgt hoe je het beste met de pijn om kan gaan.
Voorbeelden van pijnlijke ziektes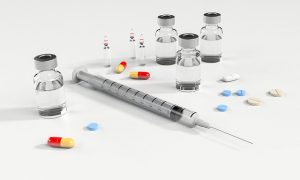 Eigenlijk iedere ziekte die gepaard gaat met pijnsymptomen kan in potentie iedere dag voor pijn zorgen. Hierbij kunnen we nog onderscheid maken tussen verschillende soorten pijn. Zo is er bijvoorbeeld lichamelijke weefselpijn. Dit kan je krijgen door een lichamelijk letsel, reuma of een hernia.
Het gevolg hiervan is pijn aan het hoofd, de nek, de rug of andere delen van het lichaam. Daarnaast is er ook nog pijn die meer door de zenuwen van het lichaam worden ervaren. Dit noemen we ook wel neuropathische of zenuwpijn. Dit kan je onder meer ervaren met een ziekte als multiple sclerose of een vergevorderd stadium van kanker.
Alle ziektes opnoemen die deze symptomen dagelijks teweeg kunnen brengen is in dit artikel onmogelijk. Wel kunnen we meer vertellen hoe je beter met dagelijkse pijn om kunt gaan.
Beter met dagelijkse pijn omgaan
Als je dagelijks pijn ervaart dan gaat dit zonder twijfel zijn uitwerking hebben op je leven. Zo is het bijvoorbeeld mogelijk dat je hierdoor niet meer kunt werken of sporten. Voor veel mensen heeft dit naast lichamelijke ook geestelijke gevolgen.
Een gevolg is dat zij psychische problemen ervaren die ook invloed op hun humeur heeft. De persoon zelf en zijn of haar naasten moeten worden voorgelicht hoe zij hier het beste mee om kunnen gaan. Zo kan je bijvoorbeeld leren hoe je de pijn en de verdere schadelijke gevolgen hiervan kan verminderen.
Dit artikel bevat geen medisch advies.