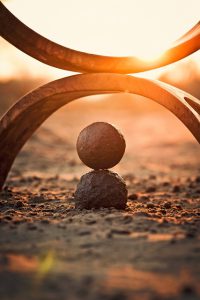 Pijn is natuurlijk niet prettig, iedereen heeft er wel eens last van. Soms stoot je een teen of val je een keertje. De pijn die hierbij komt kijken is vaak tijdelijk en gaat dan ook snel weer over. Maar helaas zijn er mensen die te maken hebben met chronische pijn.
Helemaal vervelend natuurlijk, want iemand heeft dat dagelijks met pijn te maken. Zoals je wellicht kunt voorstellen kan dit ook het sociale leven flink in de war schoppen. Deze mensen blijven vaak binnen, uit angst om last te krijgen als ze naar buiten toegaan.
Soms is er een aanwijsbare aandoening die iemand heeft, zoals posttraumatische dystrofie. Het is een aandoening die vaak ontstaat na een operatie, de ledematen zwellen op en er komt extreme pijn bij kijken. Niet bepaald prettig natuurlijk als iemand zo'n aandoening heeft. Maar er kunnen natuurlijk ook andere zaken spelen bij chronische pijn. Iemand kan dagelijks last hebben van de rug of van de gewrichten (dat zie je vaak bij artrose patiënten).
Dit artikel bevat geen medisch advies.